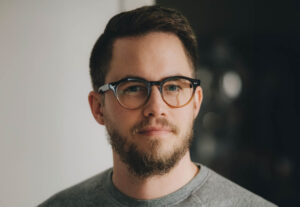 The focus of my work is the creation of engaging digital content.
In my previous executive positions at companies like Social Match, ESL and Endemol Shine Beyond I built an extensive and unique expertise. I have built, led and managed interdisciplinary teams, with which I developed, created, produced and directed a wide variety of successful and award-winning campaigns, videos and formats for many different big brands, platforms, TV stations, agencies and markets.
I don't shy away from any genre or theme. Whether beauty or esports/gaming, documentary or action movie.
The only thing that matters to me is the story.
I know what a brand wants and needs, how communities in the social space work and think, what makes influencers tick, how to excite young viewers, how to creatively design and execute content concepts and how to combine all of this into a successful production with everyone satisfied:
Client, influencer and community.
I live and work in Cologne, Germany.
Social Match / since March 2020
Director of Creation & Content
ESL / August 2017 – February 2020
Head of Content Creation
YouTube Creator Herr Bergmann / since September 2016
Artist Management
Endemol Shine Beyond Germany / January 2016 – July 2017
Head of Creative Development and Executive Producer
Endemol Beyond / January 2014 – December 2015
Creative Producer
Endemol Beyond / October 2012 – December 2013
Digital Editor
Sommer & Co. / July 2011 – July 2012
Creative Producer
Freelance / September 2009 – July 2011
2nd AD, Video Editor, Still Photographer, Portrait Shoots, Casting, Web and Graphic Designer
Jahr der Werbung: Megaphon 2017 Bronze
Campaign: #FutureMe
Client: Techniker Krankenkasse.
Content Marketing Forum e.V.: BCM Award 2016 Gold
Category: Campaign B2C
Campaign: #wireinander
Client: Techniker Krankenkasse
Content Marketing Forum e.V.: BCM Award 2016 Silver
Category: Campaign B2C
Campaign: Deine Chemie
Client: Verband der Chemischen Industrie
Deutscher Dialogmarketing Preis 2016 Silver
Category: Finanzdienstleistungen
Campaign: #wireinander
Client: Techniker Krankenkasse
Jahr der Werbung: Beste der Branchen 2016
Category: Versicherungen (B2C)
Campaign: #wireinander
Client: Techniker Krankenkasse
Annual Multimedia Award 2016 Silver
Category: Web Kampagne
Campaign: #wireinander
Client: Techniker Krankenkasse
Klappe PR Award 2015 Bronze
Category: Virals/Social Media
Campaign: #wireinander
Client: Techniker Krankenkasse
Deutscher Preis für Onlinekommunikation 2015
Category: Best campaign for companies
Campaign: #wireinander
Client: Techniker Krankenkasse
New Media Award 2015 Bronze
Category: Best Integrated Campaigns
Campaign: #wireinander
Client: Techniker Krankenkasse