Project Description
For my graduation film that marked the end of my studies at Stuttgart Media University I was faced with two first time challenges: Shooting a complete short film on 16mm and working with an animal on set.
Both led me to working cost efficient and really liking rehearsals that in the digital age are not needed so much anymore.
It was also the first time that shooting for a short film lasted more than two days. With a total of seven shooting days, we really took our time for a 10 minute short film.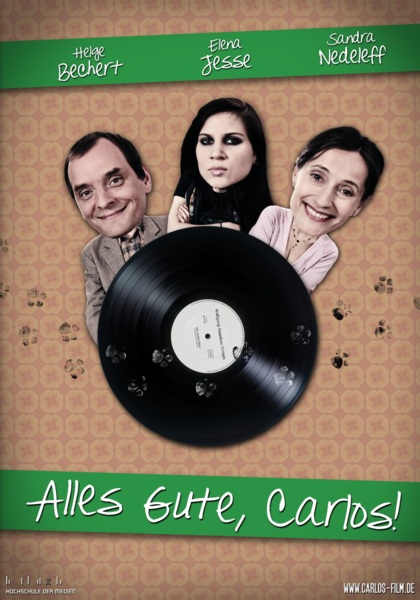 Cast & Crew
Rainer: Helge Bechert
Sybille: Sandra Nedeleff
Carla: Elena Jesse
Verkäufer: Beat Wittwer
Mann im Anzug: Tristan Materna
Writers: Florian Kunert, Aldo Sanchez Vera & Andreas Lott
Director: Christoph Assauer
Continuity & Script: Anja Michaela Rudolph
Cinematographers: Maximilian Zenk & Heiko Riemann
Gaffers: Philipp Lubienetzki & Thorsten Vöth
Set Decoration: René Heß
Makeup Artist: Nicole Durovic
Production Manager: Florian Kunert
Unit Manager: Andreas Lott
Sound Recording: Aldo Sanchez Vera
Sound Design: Ruth Glas
Sound Mix: Robert Holter
Composer: Michael Schrattbauer
Editor: Ulrike Armbruster
Color Correction: Peter Hacker
Behind the scenes pictures