My Role
CONCEPT, PRODUCER & DIRECTOR
Project Description
This campaign about the market launch for Hyundai's i10 that I developed and produced, marked the first time an automotive manufacturer did a video campaign with YouTube partners.
Based on their offline campaign "Inspiration engineered", I developed the story of a "Mission Inspiration", in which several YouTubers all receive a mysterious call to join the mission inspiration.
It started with the kickoff video "70 films sweded in 10 minutes", which, despite the channel it was uploaded on only having around 30k subscribers, went viral and received over 100k organic views. That was due to the quirkiness and crazyness of the clip, which was quickly picked up by several popular car blogs around the world making waves far beyond the German market.
In total, 10 videos were produced, all revolving around the topic "inspiration". 5 lived on each individual's YouTube channel, the other 5 (featuring animation, collage style editing and survival tips for inspiration) on Hyundai's own channel.
"Mission Inspiration" ended with this final video:
Cast & Crew (for the kickoff video)
Nilz Bokelberg
Lars Fricke
MrTrashpack
Dr. Allwissend
Aaron Troschke
David Hain
Producer & Director: Christoph Assauer
Script, Editor & 1st AD: Peter Koller
DoP: Marcus Stotz
Gaffer: Benjamin Nolde
Sound Recording: Andreas Paruschke
Makeup Artists: Barbara Winkler & Teena Denzinger
Costumes: Lukas Winkelhausen & Oliver Crawford
Composer: Vincent Lee
Sounddesign, -mixing & Special Voiceovers: Robert Holter
VFX: Johannes Peter & Leo Dakik
Motion Design: Tim Stadie
Color Correction: Peter Hacker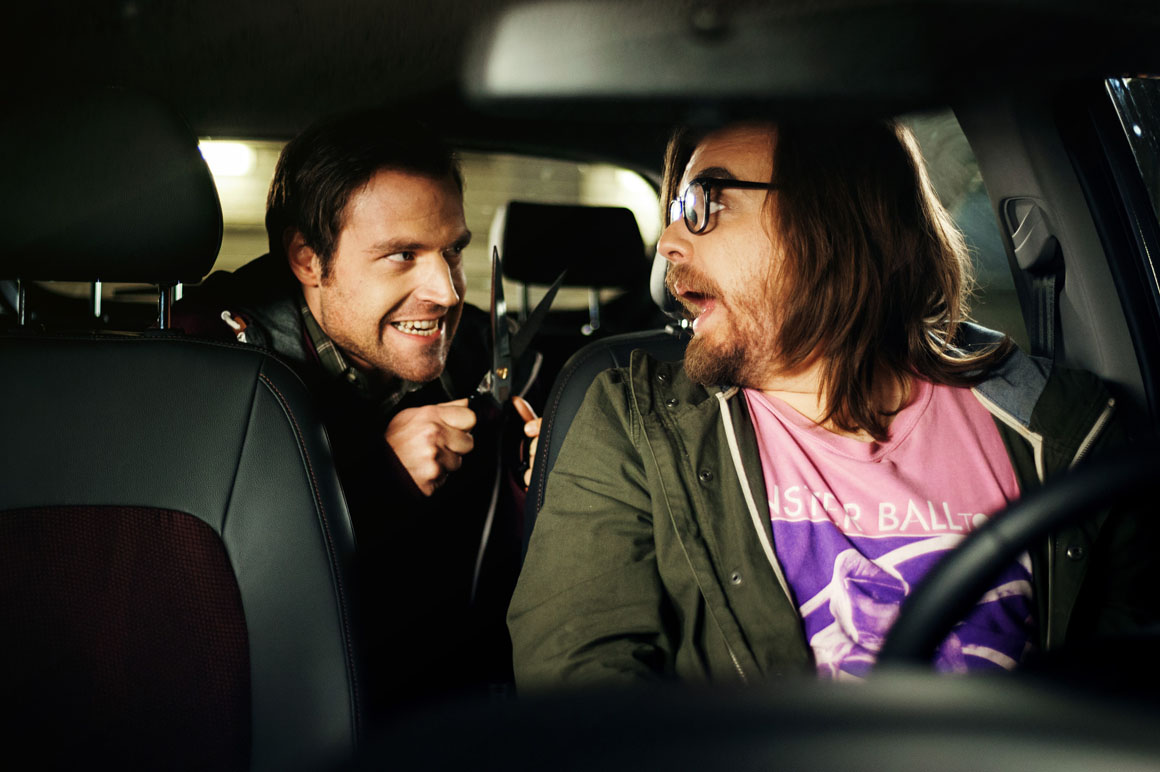 Behind the scenes pictures (kickoff video)