My Role
CONCEPT, WRITER, EXECUTIVE PRODUCER & DIRECTOR
Project Description
At the time, we just had started producing the Instagram channel for our client Rotkäppchen Mumm and their young and stylish sparkling wine brand Jules Mumm.
Like every year, they released a limited edition of their bottles in three different flavors. In addition to using the usual social media toolbox, the Jules Mumm Limited Edition also needed to be promoted through a classic online video ad. Given that it was a time-limited party edition, only a limited budget was available. The quality standard was high – the video should not differ in look and quality from other Jules Mumm ads. Therefore, the budget had to be used wisely.
I developed three different characters to match the three different bottles and created a brief story that immediately made it clear that no party is complete without the sparkling wine (and the llama, Jules).
We integrated existing animations of Jules the llama and strategically utilized production resources for maximum visual impact.
In addition to the video ad, we planned classic influencer marketing, social media, and content creation measures. The video ad itself matched the quality of traditional TV commercials and, thanks to an integrated social media strategy, achieved a high reach.
To cater to each platform, we produced versions of the main ad in 16:9, 9:16, and 1:1 aspect ratios, as well as shorter ads focusing on each individual bottle.
Despite the limited budget, the relevant target audience was efficiently and effectively reached through strategic placement.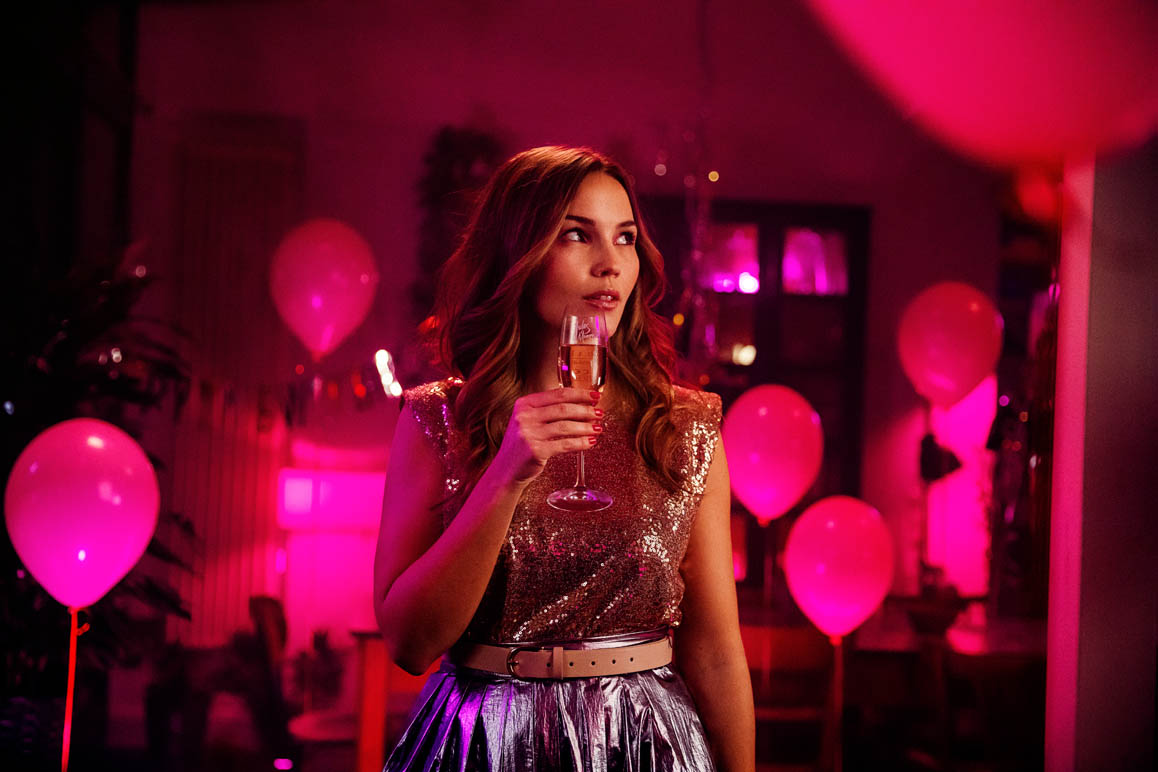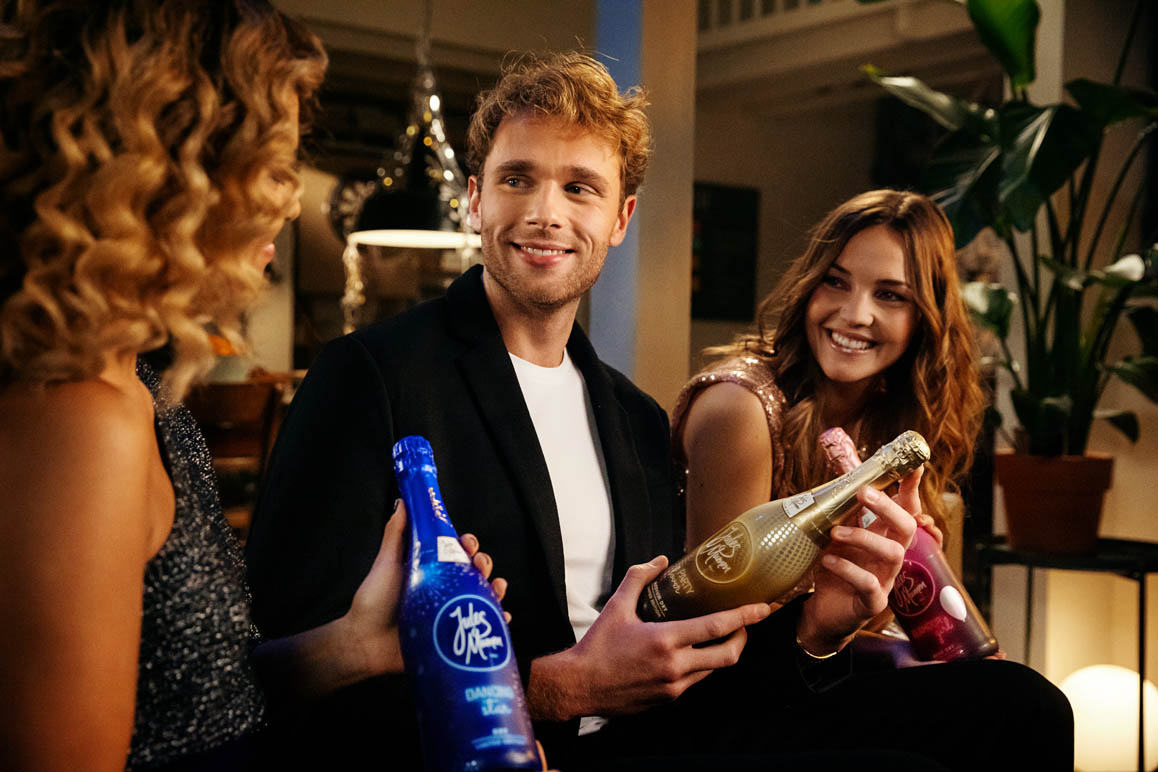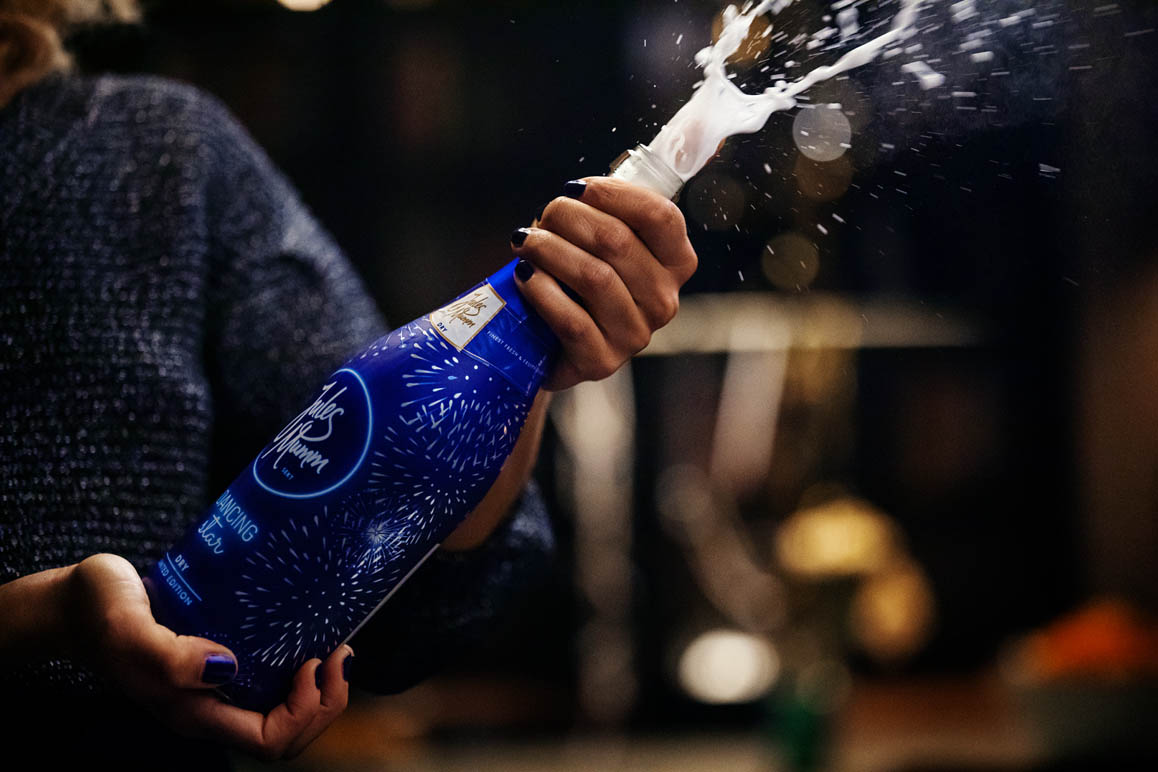 Cast & Crew
Glamour Girl: Sophia Bolland
Dancing Star: Grecia Cordero Brinkmann
Party Lover: Matthias Wolkowski
Idea, Storyboard & Script: Christoph Assauer
EP & Director: Christoph Assauer
Production Manager: Thorsten Schloz
DoP: Chris McKissick
1st Camera Assistant: Sharon Siemund
2nd Camera Assistant & DIT: Michel Besl
Chief Lighting Technician: Konrad Zimmermann
Best Boy: Christian Schaub
Lighting Technicians: Rebekka Schindele, Philipp Fröhlich, Ruben Götz
Key Grip: Robin Ritter
Costume Design: Maike Flegel
Set Design: Harald Seraphin
Makeup Artist: Gülcan Arslan
Set Manager: Thorsten Schloz
Set Assistants: Julian Heuser
Editor & Motion Graphics: Christoph Heimer
Sound Design: Claas Berger
Color Grading: Peter Hacker
Behind the scenes pictures