My Role
CONCEPT, EXECUTIVE PRODUCER & DIRECTOR
Project Description
For their PMCO Spring Split Global Finals Tencent wanted something spectacular to start the show with. So I developed, produced and directed a cinematic opener that is action packed, includes PUBG insider gags and references (a popular PUBG map comes to life) and demonstrates that PUBG Mobile is a game is a game that can be played anytime anywhere and that brings together different people from all kinds of parts of the world.
The Story
A squad consisting of four very different characters fight their way towards victory, always chased by the looming blue wall. The story comes with a twist: Subtly at first, and then, the further the story progresses, "irritations" are added. Weird sounds that seemingly don't fit the setting, comments by the characters that seem off. When finally is revealed that each character is played by an actual person on the move through Berlin. So, the viewer realizes: It's what happened around them in real life that had an effect on them in-game.
In the end, both worlds, the real life and in-game merge together as the squad arrives at the venue, where the event will take place.
The Production
Since the event was held in Berlin, Germany, the whole opener was shot there as well. During the 4-weeks-long pre-production our costume designer Benjamin Wiese designed and crafted the costumes for all characters from scratch, while we got lucky during location scouting, because we found this abandoned former Soviet military air base, which already looked pretty much like the scenery on popular maps in PUBG Mobile.
After two long days of shooting, two weeks of editing, visual effects, sound design and color grading work the opener had its world premiere on the 26th of July, 2019.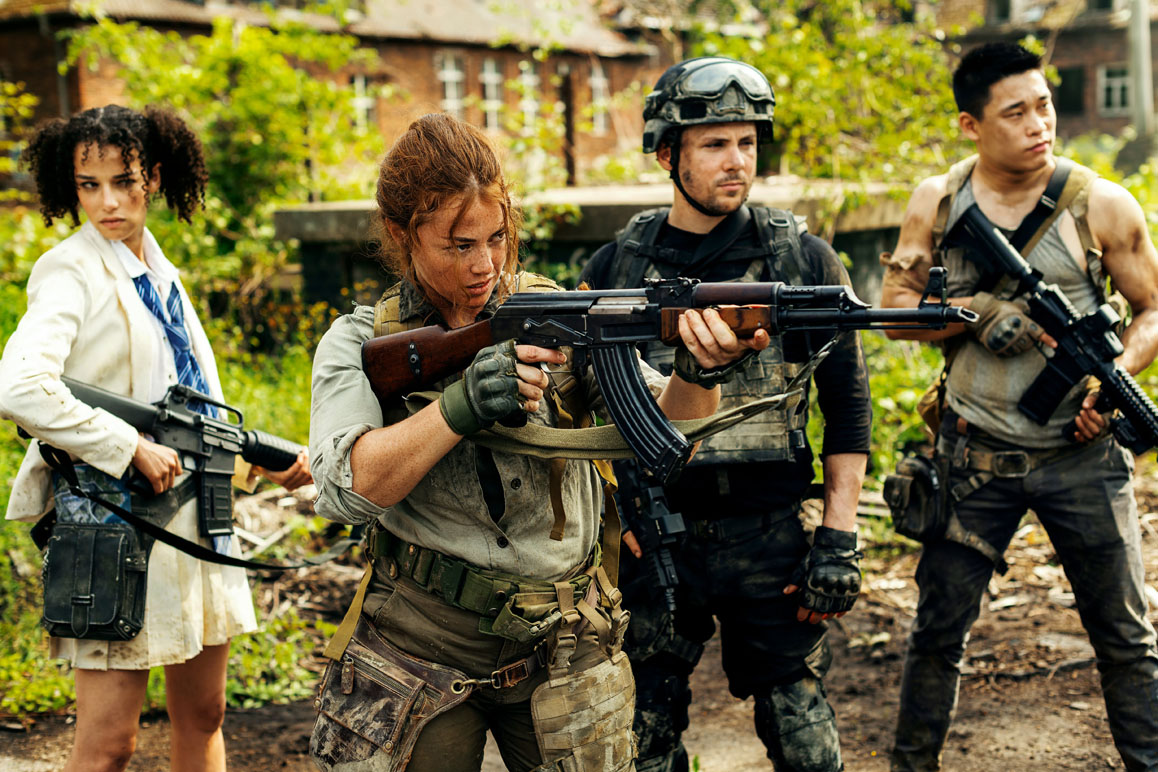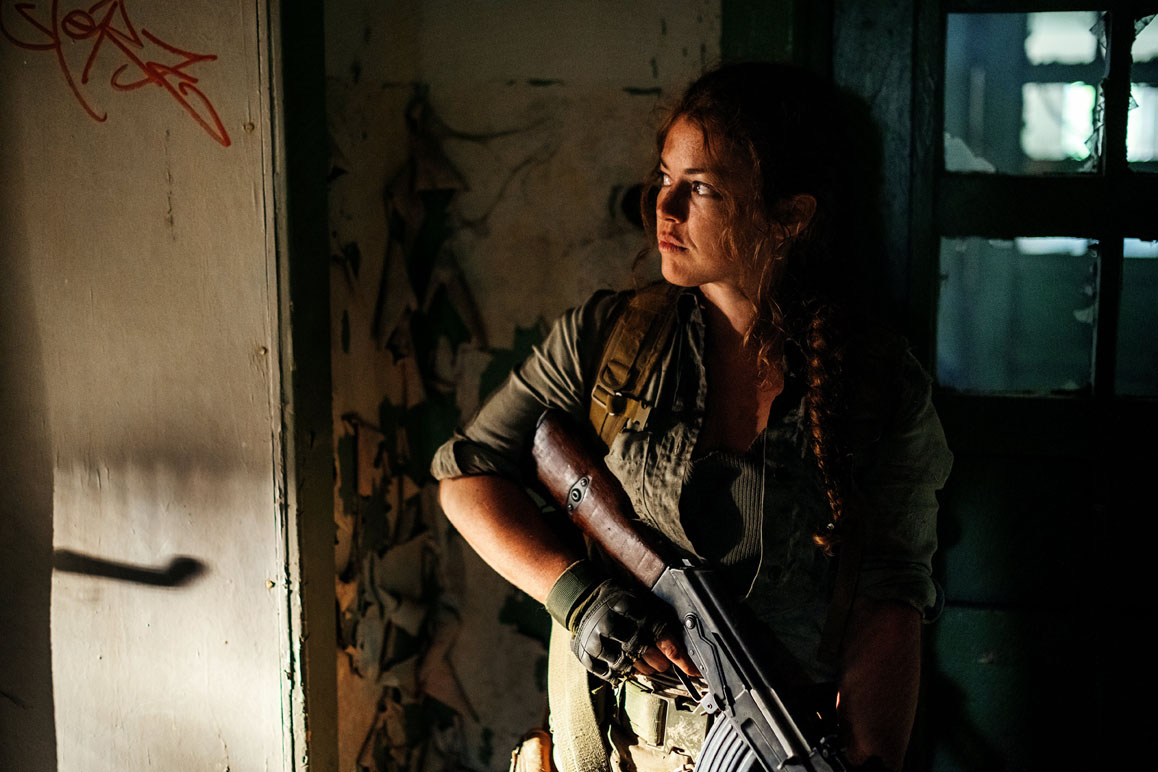 Cast & Crew
Boobytraps: Sydney LaFaire
Hunterpants: Fergus Scully
Cpt. Scarepants: Kai Fung Rieck
Sgt. Gunnery Rail: Alia Seror-O'Neill
Idea: Christoph Assauer
Script: Peter Koller
EP & Director: Christoph Assauer
Line Producer: Thorsten Schloz
DoP: Chris McKissick
B-Cam: Arsenij Gusev
1st Camera Assistant: Mark Romaine
2nd Camera Assistants: Sebastian Schwagereit, Andrea Ramirez Ruiz
Chief Lighting Technician: Serafim Gusev
Best Boy: Gregir Cunningham
Lighting Technicians: Paul Näther, Florian Oleszak, Alexander Schenk
Key Grip: Daniel Schneider
Costume Design: Benjamin Wiese
Set Design: Franziska Rufledt
Set Design Assistant: Judith Rudolph
Armourer: Mario Uy
Makeup Artists: Meike Gfrörer & Lilit Alexandrian
Sound Mixer: Falko Hackebeil
Boom Operator: Alexander Stark
Data Wrangler: Marcus Eisermann
Set Manager: Ali Ibrahim
Set Assistants: Issam Ibrahim, Fabian Gruner
Editor: Maike Nissen
VFX & Motion Graphics: Moritz Brandes, Chris Glassl
Sound Design: Claas Berger
Color Grading: Fabiana Cardalda
Song: Alan Walker
Behind the scenes pictures