My Role
CONCEPT, EXECUTIVE PRODUCER & DIRECTOR
Project Description
For DOTA's first Major of the year 2018 ESL One Katowice and one of ESL's main sponsors Mercedes-Benz I developed, produced and directed a cinematic opener that included tons of funny DOTA insider gags and references (and real life DOTA characters), a spectacular car action sequence and that seamlessly merged into the live broadcast. Something that had never been done in esports to this scale.
The Story
A milk fueled OJ has a terrible time controlling his creeps as they proceed to steal the coveted ESL One Trophy from his grasps. Will he make it in time for the show? Perhaps with a little help from some super friends and super fast cars.
The Production
Since the event was held in Katowice, Poland, the whole opener was shot there as well. During the 4-weeks-long pre-production our costume designer Benjamin Wiese designed and crafted the costumes for the creeps and Crystal Maiden from scratch, while we scouted all of Katowice for the right locations. Luckily the city of Katowice was very supportive and we were able to block the city's main tunnel for a couple of hours to shoot the main part of the elaborate car chase sequence.
After two very cold nights (check the making of below!), two weeks of editing, visual effects, sound design and color grading work the opener had its world premiere on the 24th of February in front of a live audience of around 4000 people and hundred thousands on the live stream.
It quickly was picked up by Reddit and made it to the front page of the DOTA 2 Reddit.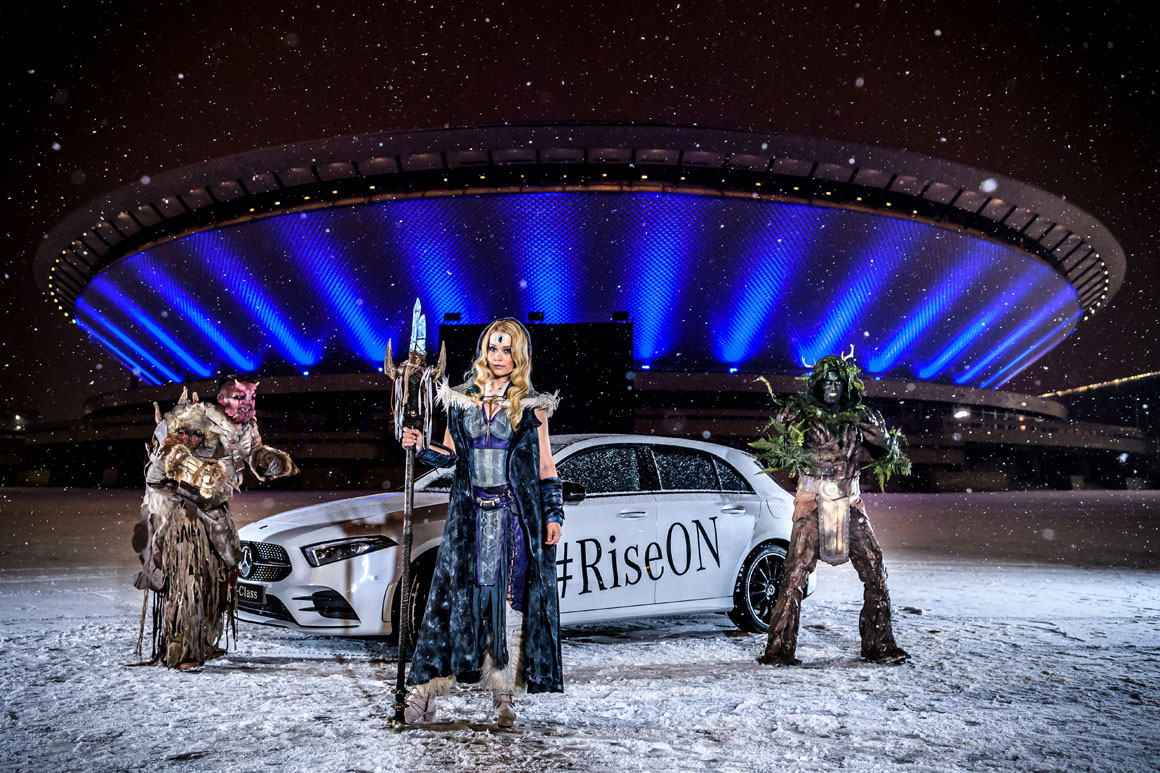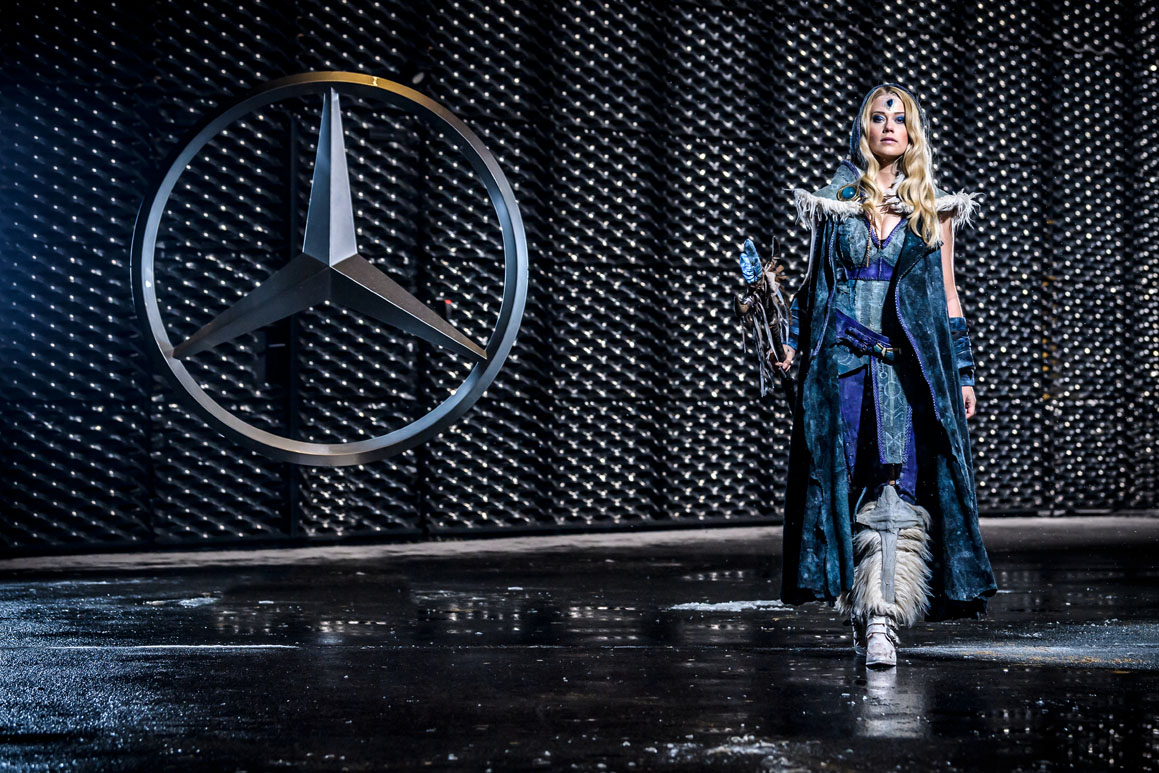 Cast & Crew
The Host: OJ Borg
Dire Creep: Carlos Lobo
Radiant Creep: Kalle Perlmutter
Crystal Maiden: Aylin Werner
Idea: Christoph Assauer
Script: Peter Koller
EP & Director: Christoph Assauer
Line Producer: Frederik Klöss
DoP: Claire Jahn
1st Camera Assistant: Kristian Lerch
2nd Camera Assistant: Franca Heiden
Chief Lighting Technician: Thomas Blum
Best Boy: Jens Sohr
Lighting Technicians: Christopher Welte, Piotr Dudak, Michal Kalucki
Key Grip: Jörg Mertink
Best Boy Grip: Piotr Dziewonski
Russian Arm Operator: Helge Felgendreher
Costume Design: Benjamin Wiese
Costume Assistant: Claudia Mertens
On-Set Sound: Krzysztof Bak
Makeup Artists: Gülcan Arslan & Julija Stoffersen
Set Decoration: Aleksandra Klemens
Stunt Coordinator: Ronnie Paul
Stunt Drivers: Ronnie Paul, Lutz Schleisner & Toni Varvasoudis
Preproduction Manager Poland: Pawel Satala
Location Scout Poland: Anna Kaczkowska
Set Manager: Dominik Czepułkowski
Set Assistants: Jacek Czepułkowski & Kamil Slupik
Editor: Christoph Assauer
VFX: Jan Zenkner
Rotoscope Artist: Pamela Saal
Sound Design: Claas Berger
Color Correction: Peter Hacker
Behind the scenes pictures